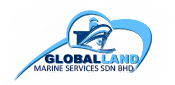 Contact Us:
No.1A Jalan Emas Putih 5,
Taman Sri Skudai,
81300 Skudai, Johor, Malaysia.
Welcome to Globalland Marine
Globalland Marine Services Sdn Bhd is established in December 2015 by former international employees with together more than 20 years of experience in the Fire Fighting Appliances (FFA) , Life Saving Appliances (LSA) and Rigging Job in the field which has been obtained by several major manufacturers. Due to this we can relay on high professional skills in matter service and repair as even fabrication and installation of Appliances. We also give Hydraulic System Service and Repair.
Contact Us for More Detail
Webteq Solution | The Website Company Since 2007
In the year 2007, Webteq Solution Sdn Bhd was founded. We now have a team of 30 people with extensive experience in website design, web development, SEO (Search Engine Optimization), and web-based application. Taman Austin Perdana, Johor Bahru (JB) is where our main office is located. And, Webteq has also expanded its web design office at Sunway Nexis (Kuala Lumpur KL) in the year 2020.  
Webteq = Website & Technology.
The company's original name was Webteq Solution, however currently it is changed to Webteq Solution Sdn. Bhd. The name "Webteq" is derived from the nature of the company, which is concerned with "websites" and "technology." It mostly aids businesses with the effective websites, SEO (Search Engine Optimization), and customized web applications.
The Strengths of Webteq – 1,500 websites, 75% Google High Ranking.
Since the foundation of Webteq in 2007, we have designed and developed over 1,500 websites and web-based applications. Additionally, we've also helped over 75% of businesses maintain high rankings in Google search results. We believe that a website that ranks well on Google can help generate sales potential.Get in touch with us to learn more about Effective Website.
The Mission of Webteq
To help businesses through effective websites, by helping to enhance corporate image and increase sales leads".
To know more about Website + Google Ranking
"Are you planning to grow your business? Do you want to try if the Website and Google search results can help your business? Would you like to learn more about how to improve your website's Google ranking? Contact Webteq , a website design company Webteq, Johor Bahru (JB).

At Webteq, we create an effective website. "
Contact Us for Web Design Johor Bahru (JB) Kuala Lumpur (JB)
Web Design Johor Bahru (JB)

Webteq Solution Sdn Bhd
No. 34-01 & 34-02, Jalan Austin Perdana 2/23, Taman Austin Perdana,
81100 Johor Bahru, Johor, Malaysia.

Phone:

+6016-770 4437 (Mr Tey)

Fax:

+607-352 5437

Web Design Kuala Lumpur (KL)

Webteq Solution (KL) Sdn Bhd
Unit D-2F-12 Sunway Nexis, No. 1 Jalan PJU 5/1,
Kota Damansara, 47810 Petaling Jaya, Selangor.

Phone:

+6018-311 4437 (Jason)
Webteq | Web Design Johor Bahru (JB) Kuala Lumpur (KL)